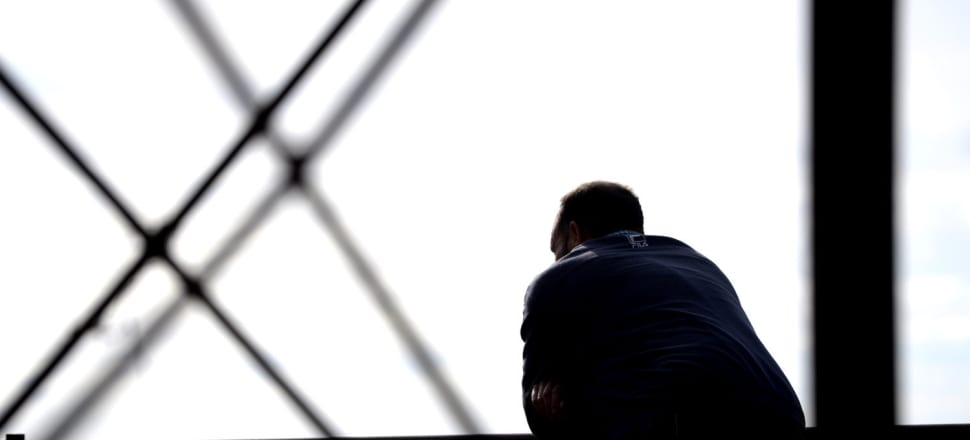 5370537724001
Shepparton's Scott Keating vividly remembers the night he tried to kill himself.
He was driving through Murchison on his way to Melbourne when he put his foot on the accelerator and pushed it to the floor.
"I was soft and caring but somehow I picked up that wasn't right in society," Scott said.
"I was heading to Melbourne through Murchison.
"It was scary because I was numb, it wasn't like I was doing it to show someone, there was no anger."
But Scott's inner voice told him he could become a quadriplegic and be a burden to his family so he took his foot off the accelerator.
"It seemed like the car took forever to slow down but when it did stop I just broke down in tears," he said.
"I was ashamed of myself."
The next day a doctor diagnosed him with depression but medication made little difference.
It wasn't until his daughter made a great achievement that he realised things needed to change.
"That's the first time I remember I wasn't sad but I wasn't happy either," he said.
"I was just level and I hated that.
"I suppose from there I started looking at myself and my own life. I saw that I was depressed because I had a handful of addictions. I was surrounding myself with negatives. I was buying into every argument even at junior sport committees, reading negative news and watching negative things."
Scott had been struggling with toxic masculinity for many years and was using sex, drugs and alcohol to fill the void.
"From a young age I became this alpha male that started boxing, doing martial arts, lifting weights and taking steroids just to put on this front," he said.
It wasn't until he started focusing on what he could control, that his life started to change. Instead of switching on the "death and destruction" of the morning news, Scott decided to write a grateful list and would find an inspirational YouTube video to watch.
"I wasn't grateful for anything at the start but it was about creating that habit," he said.
"I looked at videos of people who had been through a hard time and looked at the things they did to get themselves through the dark times."
When Scott's anxiety and fears would wake him at 1 am he would stick his headphones in and listen to inspirational audio books until he eventually fell back to sleep.
Heading out in nature to Shepparton's Victoria Park Lake and the botanical gardens at Kialla also helped significantly.
"I would sit there with my coffee, my bottle of water and a blank book and I would just write," he said.
"Every Saturday and Sunday morning I would sit down there watching the sun come up and just write. I'm not a good writer . . . But I found just putting the words out on paper, everything became just that bit lighter.
"I get out in nature and something different happens and it just reminds me that every day is a new day," he said.
Stuck in a rut for two decades, Scott is the first person to admit it's easy to blame other people for the bad things in the world.
He said the darkness didn't disappear overnight but there was light eventually.
"I've sat there as the victim and said when that gets better, I'll be better," he said.
"You can sit there and blame the government or the council or the news.
"But what's something you can do and what can you control? Like losing weight, it doesn't happen overnight but if we fill our bodies with healthy things, you eventually get there.
"Even when I was struggling, I would say to myself each day was a new day and new opportunity — my goal setting back then was just do the best I could that day," he said.
Today Scott tries to help others. He buys coffee for the homeless, tells his story in the hope it will improve someone else's life and teaches boxing to those struggling.
Having been in a good place for several years now, Scott continues to fill his life with healthy habits and wants other people to understand they too can get back to a happier mindset.
"You can expose yourself to audio books, podcasts, books, videos and listen to the language they talk and it slowly rubs off," he said.
Scott understands his tricks to get better might not work for everyone, but he said they are worth a try.
He does what he can to think positively and socialise with positive people. He even makes an effort to only look at positive posts or videos on social media.
"Since I started being the real me I've attracted a great tribe of people," he said.
"It's about pulling your walls down and becoming vulnerable.
"Control the controllables."
For crisis support or if you know someone who is struggling, call Lifeline on 131 114.