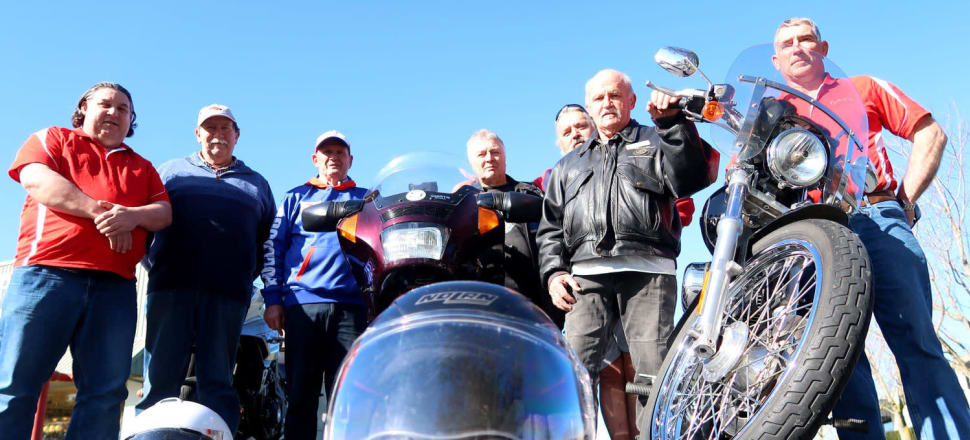 5370537724001
Charity Christmas dinner organisers were given a boost this week when motorcyclists handed over cheques totalling $5000.
Members of the Goulburn Valley Branch of the Ulysses Club met with charity Christmas lunch organisers from Shepparton and Tatura to hand over two $2500 cheques to help fund this year's events.
Ulysses Club riders received the money as payment for their marshalling contribution to last year's Tatura 200 charity cycling event sponsored by Tatura Milk.
Ulysses member John Painter said the club had been involved with the cycling charity event for a number of years.
"Our job is to escort the riders around the 200km journey on our motorcycles. We mark corners, help the riders at major intersections, carry water bottles and help with any machine troubles," Mr Painter said.
He said members decided to donate their payment this year to the Christmas for Those Alone charity in Shepparton and the Tatura Football Netball Club's Christmas lunch.
"We feel both organisations do an excellent job at a time of year that can be very lonely for some in the community," Mr Painter said.
Christmas for Those Alone president Steve Neff said he was grateful for the donation.
"We are catering for 400 this year and this will certainly help cover the cost of the two-course meal," Mr Neff said.
Tatura's Steve O'Toole also thanked Ulysses members for their efforts.
"There's always a terrific Christmas spirit at our lunch and people are very grateful. This will really help us out," Mr O'Toole said.
Mr Neff said anyone who wants to volunteer for Christmas for Those Alone can phone him on 0400 314 858.
The Tatura 200 Charity Bike Ride is on again this year on Saturday, November 16.
For more details visit Tatura 200's website.