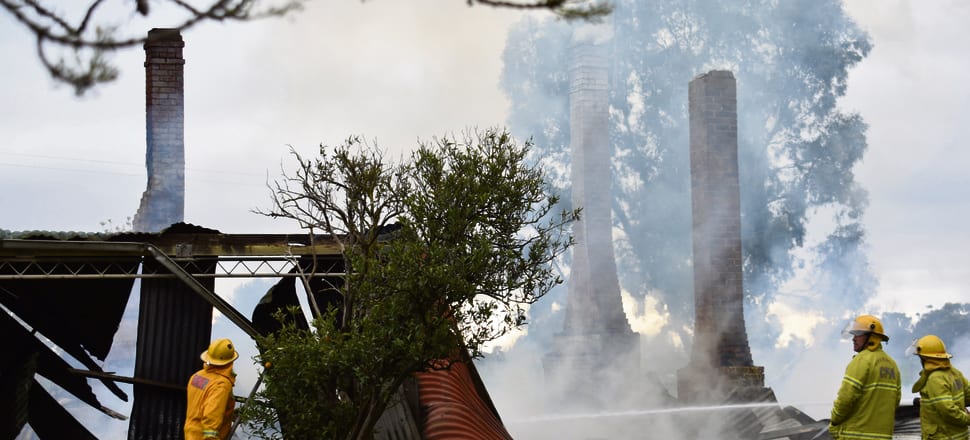 5370537724001
A home on Trevaskis Rd in Wyuna east was destroyed by fire this morning.
Workers on a neighboring dairy farm noticed smoke at the property at around 9am.
No one was home at the time of the fire, with the owners having only settled on the house eight weeks ago.
Six fire trucks including teams from Wyuna, Undera, Merrigum and Kyabram helped bring the blaze under control.
''I'm just really shocked,'' the owner said.
''I got a call from my uncle, who works at a property nearby, and he said 'we can see smoke and I think it's your house.'
''It's completely gone, completely burned to the ground.''
Acting Sergeant Carita Thompson said investigations into how the blaze started were ongoing.
''At this stage the cause of the fire is unknown,'' she said.
A brick chimney is all that is left of the structure.
The couple, who have a young daughter, will now look to re-build on the property.