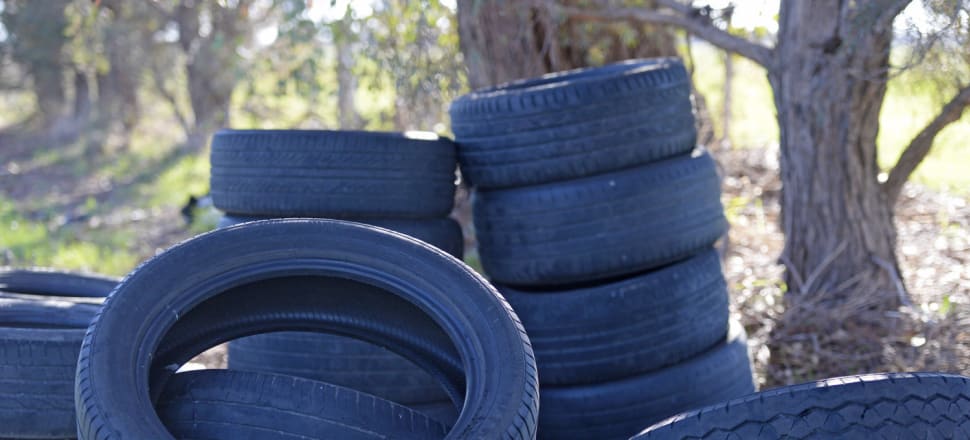 5370537724001
Greater Shepparton City Council says dumping large amount of rubbish is burdening the wider the community.
It comes after reports across social media of large tyre dumpings in the East Shepparton and Lemnos areas.
The News understands the two worst spots were along Boundary Rd and Northey Rd, while New Dookie Rd and Lemnos Rd also had small piles of tyres.
The News were told the tyres have been removed by council yesterday afternoon.
Council acting director of corporate services Laurienne Winbanks said dumping any type of rubbish costs all ratepayers.
"A lot of work has to be done just to remove the tyres and other rubbish. This includes using council staff, heavy vehicles and transport costs, which is frustrating for everyone involved.
"We are investigating these recent reports of tyres but they are hard to track without witnesses.
"Dumping this large number of tyres by the side of the road would require quite a large vehicle so we encourage anyone who saw anything to come forward; that will help us a lot.
"People are welcome dispose of their car, motorbike and go-cart tyres starting at $5 at council transfer centres."
Ms Winbanks said this year general rubbish dumpings are occurring at an alarming rate.
"This calendar year, council has received 200 reports of people dumping rubbish across the municipal area. 'That means we are on track to receive about 400 reports by year's end," Ms Winbanks said.
Check the Greater Shepparton City Council website for more details about general rubbish, tyre disposal and prices.