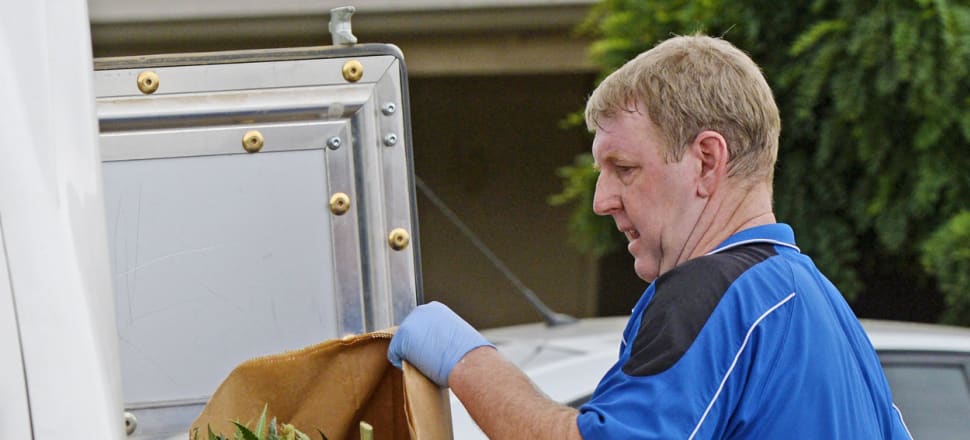 5370537724001
More than 200 cannabis plants were seized from properties in Kialla and Mooroopna yesterday as part of an ongoing investigation into cannabis crop houses across Victoria.
Investigators from the Shepparton Divisional Tasking Unit executed a warrant on a Gordon Dve, Kialla, property on Thursday afternoon where they allegedly found more than 100 mature cannabis plants growing inside a sophisticated hydroponic set-up.
A Sunshine man, 40, was arrested at the address and charged with trafficking and cultivating a commercial quantity of cannabis.
He faced Shepparton Magistrates' Court yesterday.
A second warrant was executed on a house in Kalimna Dve, Mooroopna, just after 7am yesterday when officers found 100 mature cannabis plants.
As part of the same operation, a third warrant was executed yesterday morning at an address in Moe, Gippsland, by officers from the Morwell Divisional Response Unit, where about 130 cannabis plants were found.
Officers arrested a Sunshine man, 23, at the address and he was interviewed by police yesterday afternoon.
While more than 300 cannabis plants were seized during the raids, Senior Constable Glen White from the Shepparton Divisional Tasking Unit said he could not place a monetary value on the quantity.
''It is hard to put a dollar figure on it at this stage but it is a commercial quantity with a high dollar figure,'' he said.
''The properties had been purposefully modified to cultivate cannabis; they were not being lived at, just being tended to when the plants needed.''
Neighbours, who wished to remain anonymous, said they had noticed suspicious activity at the property in Kialla with people regularly coming and going but failing to reside there permanently.
Neighbours mentioned the blinds were kept drawn throughout the day while the lights continually remained on, with one neighbour even noting a strong smell of cannabis coming from the property.
''I saw Powercor were there on Thursday afternoon, and I thought why else would they be there other than they were using heaps of power — so one can only think the worst,'' they said.
''It is a pretty good neighbourhood so you don't expect that sort of stuff around here.''
Sen Const White thanked the community members for their assistance, and said the warrants were executed following an extensive police operation which was initiated in October last year.
''This is a massive win for the Shepparton community as well as a massive hit towards organised crime,'' he said.
''It was a well-organised syndicate running across the whole state of Victoria ... so it is a great result for police and the Shepparton community, we don't want houses like this in the community.''