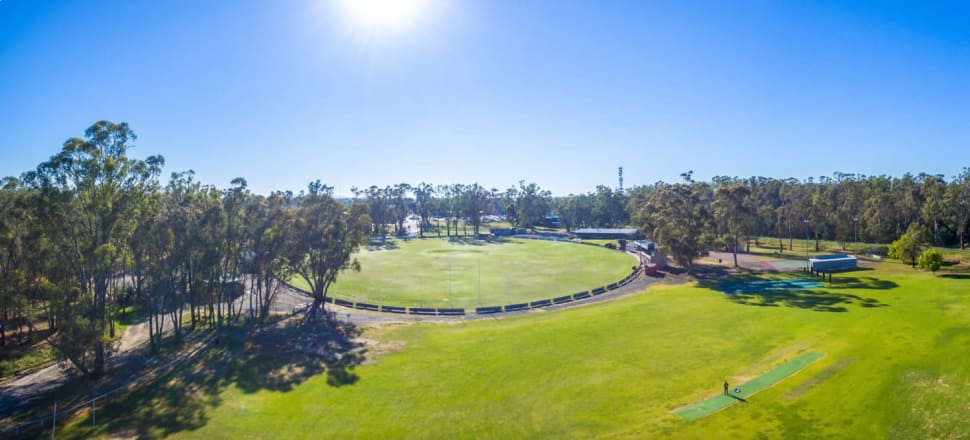 5370537724001
An early plan to see a much-needed redevelopment of the Princess Park precinct would see improved club facilities, parking, accessibility and potentially a second off-leash dog park for the city.
While a final plan depended on a period of public consultation and feedback, initial figures has the plan costing between $5.5million and $7.5million.
A directions document and landscape plan has been released by Greater Shepparton City Council for feedback.
Council chief executive Peter Harriott said the project would then be considered against other priority projects in budget discussions, while council would look at state and federal funding avenues.
Councillors released the draft Princess Park future directions plan and landscape masterplan, inviting community feedback.
The plan offers a vision for supporting the future use, development, management and maintenance of Princess Park, addressing current and future community need.
Staged development would make sure the plan aligned with available funding.
''Some of the identified works may be funded under normal operational budgets however others will be subject to capital allocations and/or grants,'' a council report read.
The plan recommended assessing the development of a multi-purpose shared clubroom facility, improving change room facilities and toilet.
It highlighted better and safer accessibility along paths and central business district connections, upgrading entrances, improving spectator amenities, expanding Jim McGregor Oval, relocating and replacing the netball courts, picnic facilities and the development of a dog park.
Cr Dennis Patterson this week described the facility as the poor cousin and said the plan should been done few years ago.
''We need a second high quality facility, this could be it, (to) take some pressure off Deakin,'' he said.
Cr Chris Hazelman agreed and said the push to improve the precinct had been hanging around for more than a few years, for a lot of years.
Cr Fern Summer welcomed the recommendation to formalise parking in the area.
Mayor Kim O'Keeffe said the endorsed directions plan was needed, given it was ''much used, much loved facility''.
''But it's not fit for purpose either...It's really looking tired, and run down, parking's an issue,'' she said.
''It's exciting to think that there'll be some significant improvement down there, it's quite a big spend. It could definitely be used a lot more I think.''
Mr Harriott said it could happen this year.
Comment can be made on the council's website until November 14.