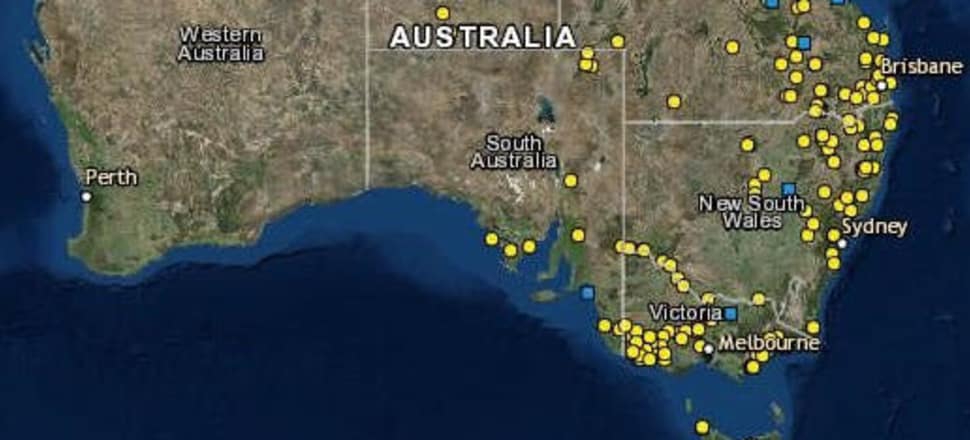 5370537724001
A map revealing Aboriginal massacre sites across Australia's east coast has been extended to include Northern Territory and South Australian locations.
Newcastle University researchers unveiled the map in July last year after four years of research, documenting 150 massacres and 6000 deaths, including sites in Benalla, Barmah, Goulburn Weir and Campaspe Shire.
University professor Lyndall Ryan said documenting massacres helped determine how violent Australia's frontier was.
''They're certainly more widespread than I ever imagined,'' Prof Ryan said.
''I've been quite surprised how persistent they were.''
The massacres were part of the Australian frontier wars between indigenous Australians and white settlers during the British colonisation of Australia, some of which took place less than 100 years ago.
In Victoria, a clash at Benalla in 1838 was the start of a 15-year conflict largely centred around economic warfare as the British settlers rapidly outnumbered indigenous populations.
Shepparton indigenous elder Uncle Lance James said researchers had highlighted an issue under researched in Australia.
He said many of Shepparton's Yorta Yorta people were descendants of those who survived the carnage at Barmah and national recognition would be a step towards healing.
''We don't have any anger towards it, but I think when we acknowledge our own history then reconciliation will take place for all Australians,'' Uncle Lance said.
''We're not there to shame people or make them feel terrible, we just want everyone to acknowledge our past history.''
Ms Ryan echoed a similar sentiment.
''People still do not want to talk about what took place on this land not all that long ago, which indicates that we have more work to do,'' she said.
''It is also significant for Aboriginal communities and the healing process.''
''This project is designed to use new analytical methods to study how Aborigines and settlers were killed on the Australian frontier,'' she said.
The interactive map includes Aboriginal and non-aboriginal people killed, the date of the event, the language group, the attacker and motives and the weapons used.
The second stage of the study was released last month and details 250 sites across Australia.
Researchers expect the number could double by the end of the study's third stage, which will include sites in Western Australia, as well as the rest of Australia from 1788 to 1960.