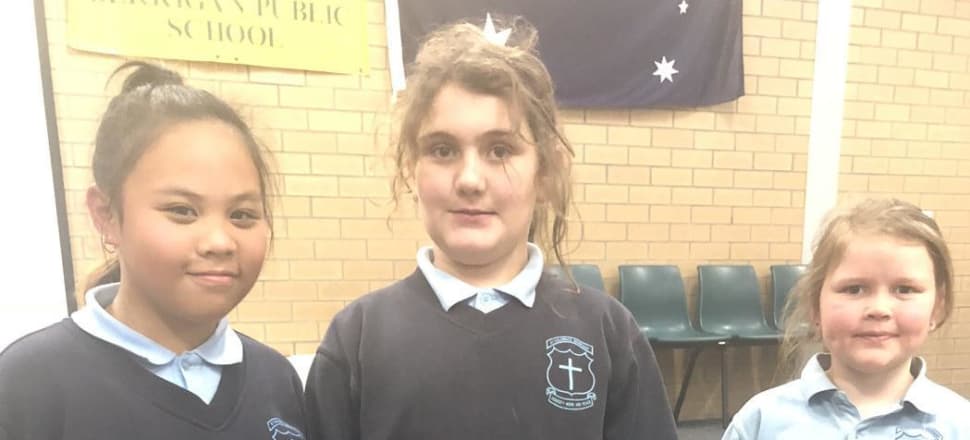 5370537724001
Berrigan students Isabel Sierra and Amelia Packer are through to the zone section of the annual Lions Public Speaking Competition.
Students from Berrigan St Columba's and Berrigan Public School gathered at the public school hall on Thursday for the first round of competition.
The topic for the Year 3/4 students was 'My Favourite Place', while Year 5/6 had to prepare their speech as if they were a travel guide promoting their local area.
Isabel was the winner of the Y3/4 competition and St Columba's student Miller Simpson was runner-up.
Berrigan Public student Amelia — who finished runner-up in the same section last year — was deemed the best Y5/6 speaker.
Public School student Lara Willemsen was the Y5/6 runner-up.
As Berrigan Lions do not host a club level public speaking competition, the two winning students go straight to the zone competition to be held in August. The zone level includes club competition winners from Jerilderie, Finley and Tocumwal.
Val and Bill Daly and Marie Ryan were the judges at last week's Berrigan competition.